The Global Center for Good Governance in Tobacco Control
The Global Center for Good Governance in Tobacco Control (GGTC) collaborates with advocates, governments, and institutions worldwide to tackle the single greatest obstacle in tobacco control implementation: tobacco industry interference.
The health and wellness of millions worldwide should not suffer at the hands of the tobacco industry. GGTC's mission is to empower change-makers by equipping them with cutting-edge strategies and tools. The goal is to promote coherence in tobacco control policies and fight against tobacco industry interference at every level- national, regional, and global.
GGTC's advocacy work has seen advocates succeed in numerous global campaigns: from tackling tobacco interference on COVID-19 vaccine access to promoting global health approaches free from the influence of tobacco-funded entities such as the Foundation for Smoke Free World (FSFW).
Every two years, GGTC publishes the Global Tobacco Industry Interference Index (GTI). This report is a civil society-driven assessment of how public health policies are protected from the tobacco industry's influence. GGTC publishes the Handbook, which documents the best practices in countering tobacco industry interference. It also serves as a convenor and key technical resource for the Stop Tobacco Pollution Alliance (STPA), a movement to align the WHO Framework Convention on Tobacco Control (FCTC) with plastics policies.
From 2017 to early 2023, GGTC served as the WHO FCTC Knowledge Hub on Article 5.3, developing tools such as the comprehensive e-learning platform on Art 5.3, and providing technical assistance to Parties in enhancing the implementation of WHO FCTC Art 5.3. GGTC also established a Resource Database of tobacco industry documents and actors that comply with a mandate from the 8th Session of the COP. Today, GGTC continues to offer technical assistance to countries fighting against tobacco industry interference and maintains a resource hub that offers key materials on good governance in tobacco control, such as toolkits, case studies, and much more.
GGTC is hosted by the Southeast Asia Tobacco Control Alliance (SEATCA) and receives support from Bloomberg Philanthropies, among others.
Mission
GGTC's mission is to provide the world with strategies and tools to counter tobacco industry interference and promote policy coherence in tobacco control at the national, regional, and global levels.

Parent Organization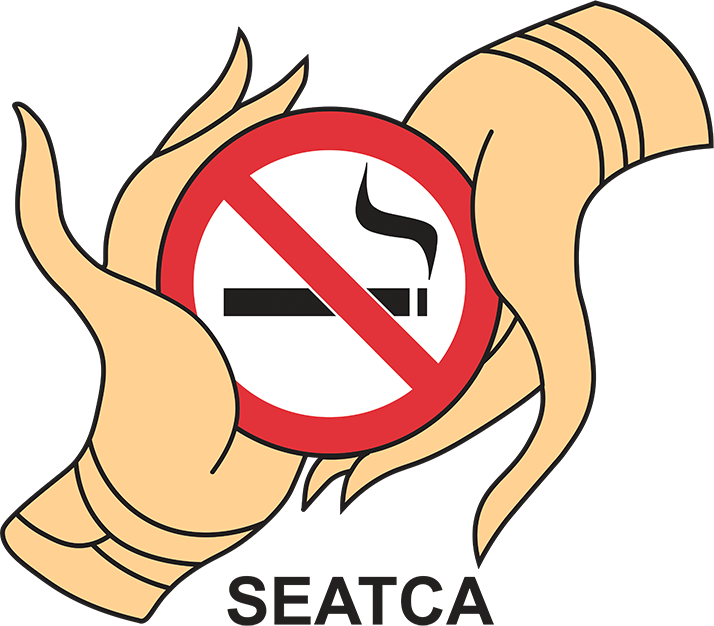 Southeast Asia Tobacco Control Alliance ( SEATCA )
SEATCA is a WHO World No Tobacco Day awardee, that has two decades of success in assisting developing nations in countering tobacco industry interference (TII). Its pioneering employment of multi-sectoral regional meetings has led to development of anti-TII policies from non-health sectors, including for example the Philippine Civil Service Commission's "Protecting the Bureaucracy against TII" and the Indonesian Ministry of Education's Tobacco CSR Ban. SEATCA's multi-disciplinary expertise, campaign strategy and collaborative actions have been instrumental in monumental policy shifts, including the exclusion of tobacco control measures from the inter-state dispute settlement mechanism (ISDS) of the Transpacific Partnership Agreement and removal of TI sponsorship from the International Trade and Investment Center. It initiated the TI Interference Index, a global civil society index on TII intensity, which serves as the most potent advocacy tool in challenging TII in the region. Started in ASEAN, the index has now been adopted by the Pacific Islands and EMRO countries and is being considered by governments and NGOs in SEARO.
Read more . . .
Executive Team
Ms. Bungon Ritthiphakdee
Executive Director
bungon@ggtc.world
Dr. Mary Assunta
Head of Global Research and Advocacy
mary@ggtc.world
Atty. Deborah Sy
Head of Global Public Policy and Strategy
debby@ggtc.world
Ms. Laura Salgado
Head of Campaigns and Partnership
laura@ggtc.world
Work with GGTC
GGTC welcomes passionate individuals who are keen on growing and learning in this exciting arena.
If none, please keep checking this page for new GGTC opportunities. You may also send GGTC an email with any questions or concerns you may have.
IT Officer Vacancy.pdf
519.85 KB